Day Numero Uno of Le Scheduled Posts
{Thanks a lot finals for sucking the life out of me}
So I saw this survey over on Natasha's awesome blog the other day! Not only am I answerin the Q's, but I thought it'd be fun to add in a few holiday SomeEcards for laughs. Nothin like a Christmas survey and kooky humor to get you in the holiday spirit!
~~~~~
1. Egg Nog or Hot Chocolate? I've never been a fan of either, but I do love me some peppermint tea!
2. Does Santa wrap presents or just sit them under the tree? Set them under the tree! Wrapping is for family only heehee

3. Colored lights on tree/house or white? Our house has red and green lights and our tree just has a buttload of different random colors (I would put up pics, but I don't want any creepers finding where I live haha)
4. Do you hang mistletoe? Yeahhhh…you can thank my mom for that one, she'll take any opportunity to give somebody a kiss. COOTIES!!!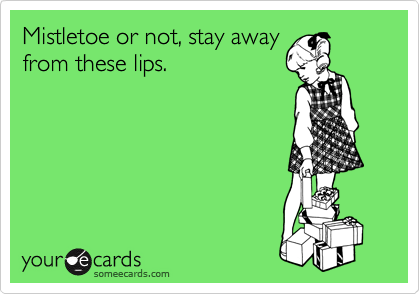 5. When do you hang your decorations up? Usually the day after Thanksgiving
6. What is your favorite holiday dish (excluding dessert)? Hmm that's a toughie. Our meal kinda changes every year, but this year we're having seafood so I guess my favorite is gonna be the shrimp cocktail
7. Favorite Holiday memory as a child? Just one??! Hmm I think the funniest was when I was like 5. My dad and I went outside to test out my roller skates Santa brought me…my dad found his skates in his closet and we were falling all over the driveway haha It was SO fun!
8. What is on your Christmas Wishlist? Truthfully, I have NO idea! Maybe some good books? I'm always dying for a new fiction novel to read.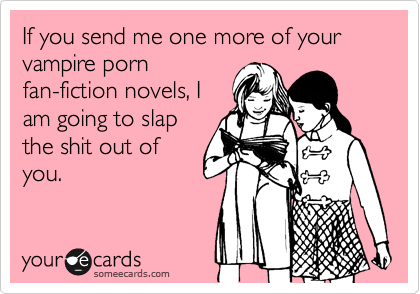 9. Do you open a gifts on Christmas Eve? Nope! Never have, we save all the presents for the morning. We ALWAYS have to start with our stockings though

10. How do you decorate your Christmas tree? We deck it out in a string of colorful lights and our favorite ornaments–handmade ones from when I was little, old ones from my parents' childhoods, animals, movie characters, gifts from relatives, you name it. We have so many oddball ones haha
11. Snow? Love it or dread it? Ehh, if I'm bundled up well enough, I like it for snowball fights and stuff. But considering we get ice and like an inch of snow here in Texas, it blows. I've never had a white Christmas and I'm AOK with that!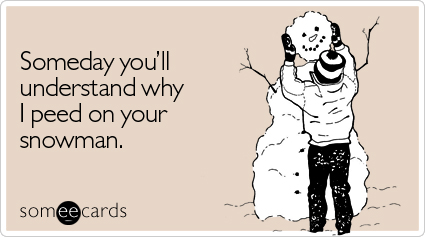 12. Real tree or fake tree? Sadly we've never had a real tree since my dad and I are hardcore allergic, but I love our fake ones! We have a big main one and then a little white one for the front entry room.
13. Do you remember your favorite gift? my digital Nikon D5000 camera. My dad gave it to me 2 years ago and I almost shat my pants with excitement! It's my third limb haha
14. What's the most important thing about Christmas for you? Celebrating Christ's birth and being with my family!
15. What is your favorite Holiday dessert? My grandma's cheesecake, she usually makes it every year, but since she's kinda getting ancient, my mom decided to make us a new mystery dessert this year!
I can't wait to see what she'll whip up!
16. What is your favorite tradition? Listening/dancing to my little kids Christmas songs tape with my mom while we decorate, watching "National Lampoon's Christmas Vacation" with the parents, and watching Arthur's Perfect Christmas haha
17. What tops your tree? On our little decorative tree we have an angel and the main tree has a star
18. Which do you prefer: giving or receiving? I absolutely LOVE giving–just seeing loved ones' reactions at the gifts is so worth it to me
19. What is your favorite Christmas Song? O Holy Night is my ALL TIME FAVE but I also dig "A Wonderful Christmastime" by Paul McCartney and the Wings
20. Candy canes, yuck or yum? They're okay, not a huge fan though
21. Favorite Christmas Movie? Rudolph and Arthur's Perfect Christmas!
22. What do you leave for Santa? When I was little, we'd leave out peanut butter cookies and milk for Santa and carrot sticks for the reindeer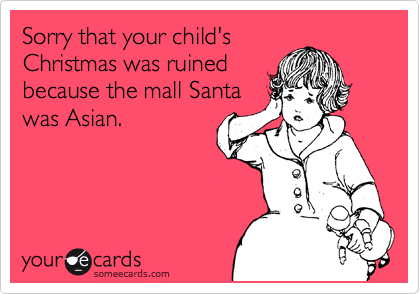 23. Do you have a Christmas morning tradition? Wake up at the butt crack of dawn, sneak to take a peek under the tree, squeal, run into my parents room to wake them up. My mom always gets right up, but it takes awhile for my dad to come out of snore-land haha
24. Do you prefer to shop on-line or at the mall? Neither, really. I like shopping at weird, unique stores for way-out gifts or I make my own
25. Christmas letter or Christmas card? Christmas card I guess…?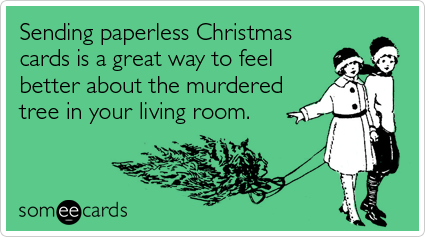 Your turn!!
Answer one or two of the questions from above! Or heck, do the whole survey if you want haha